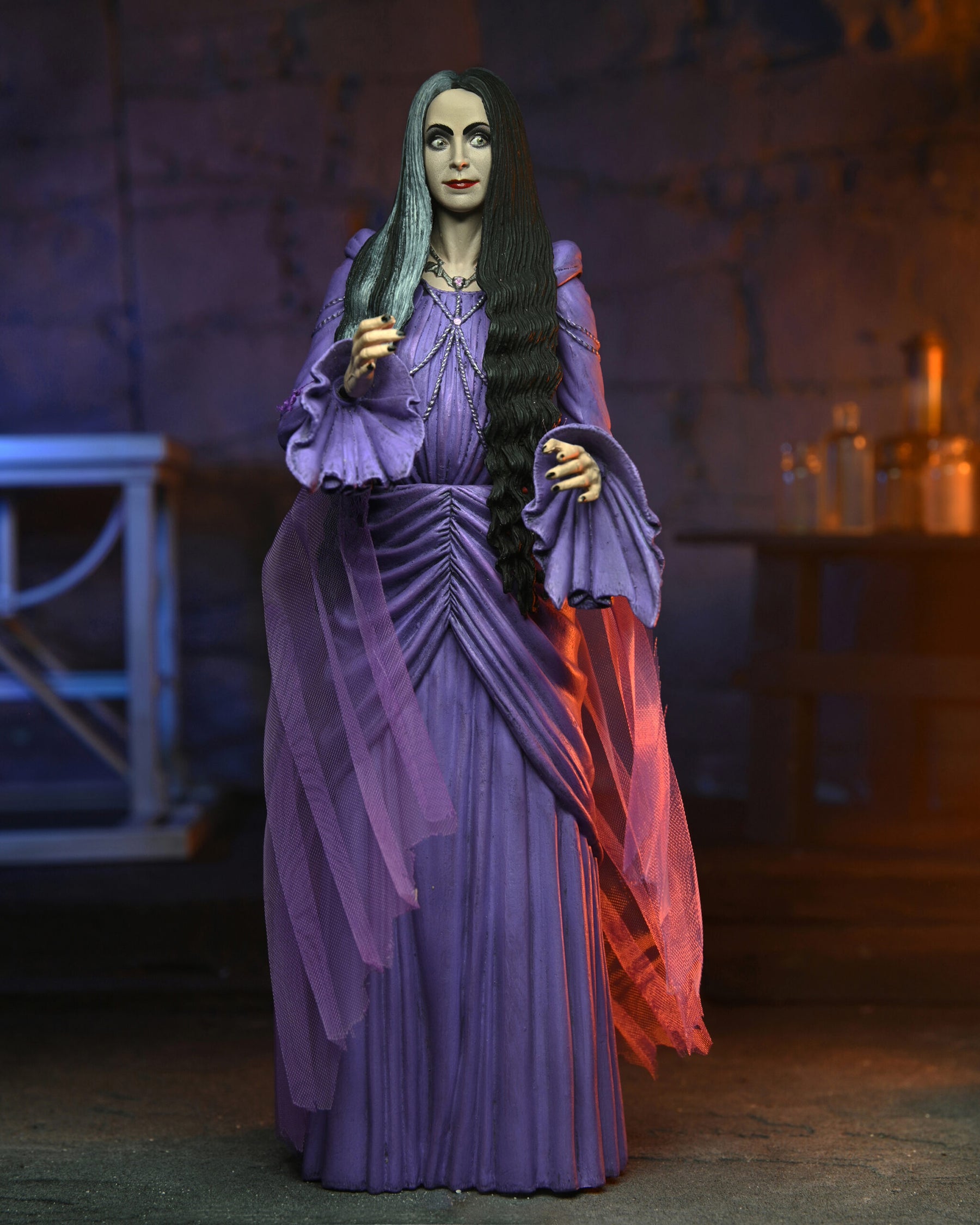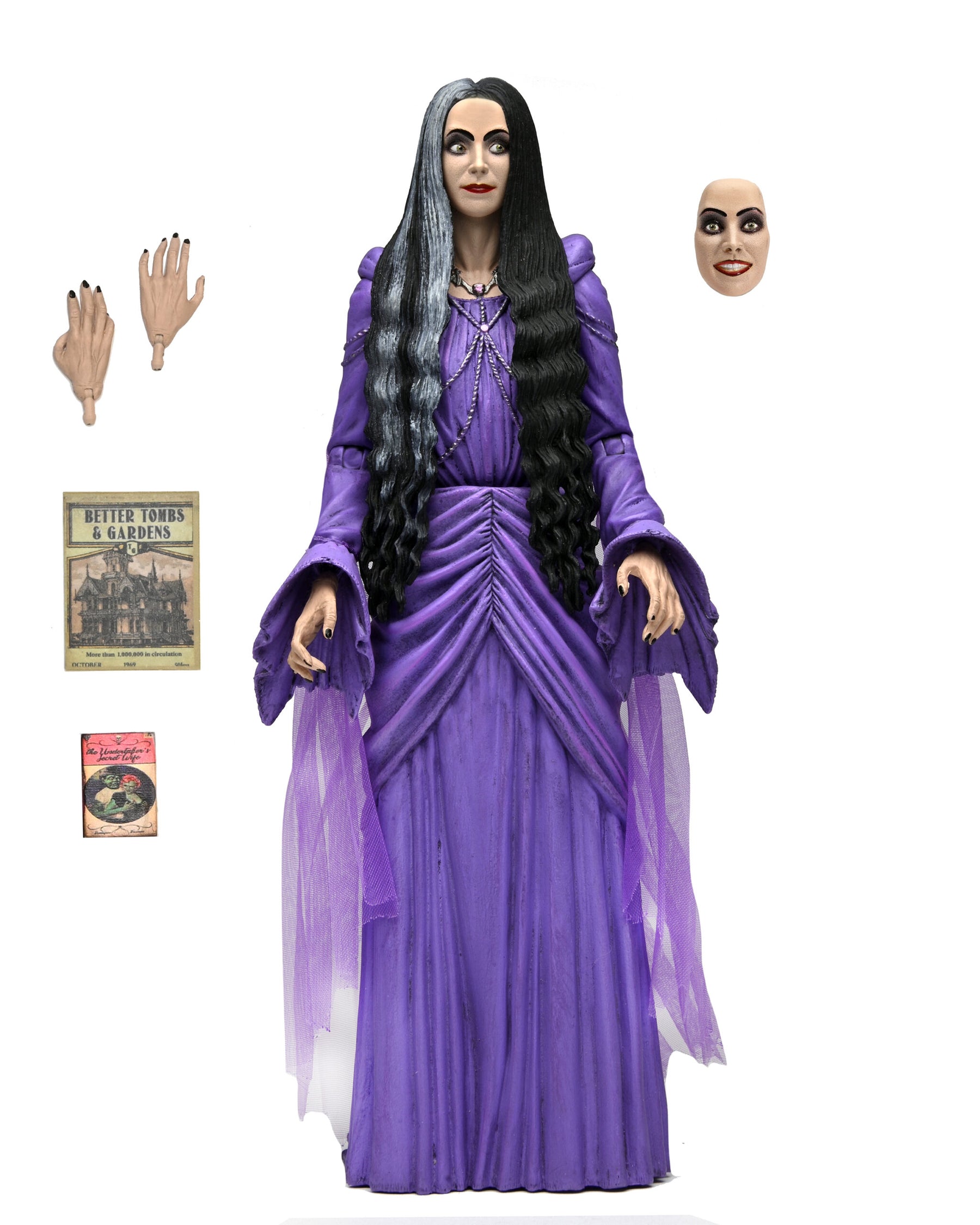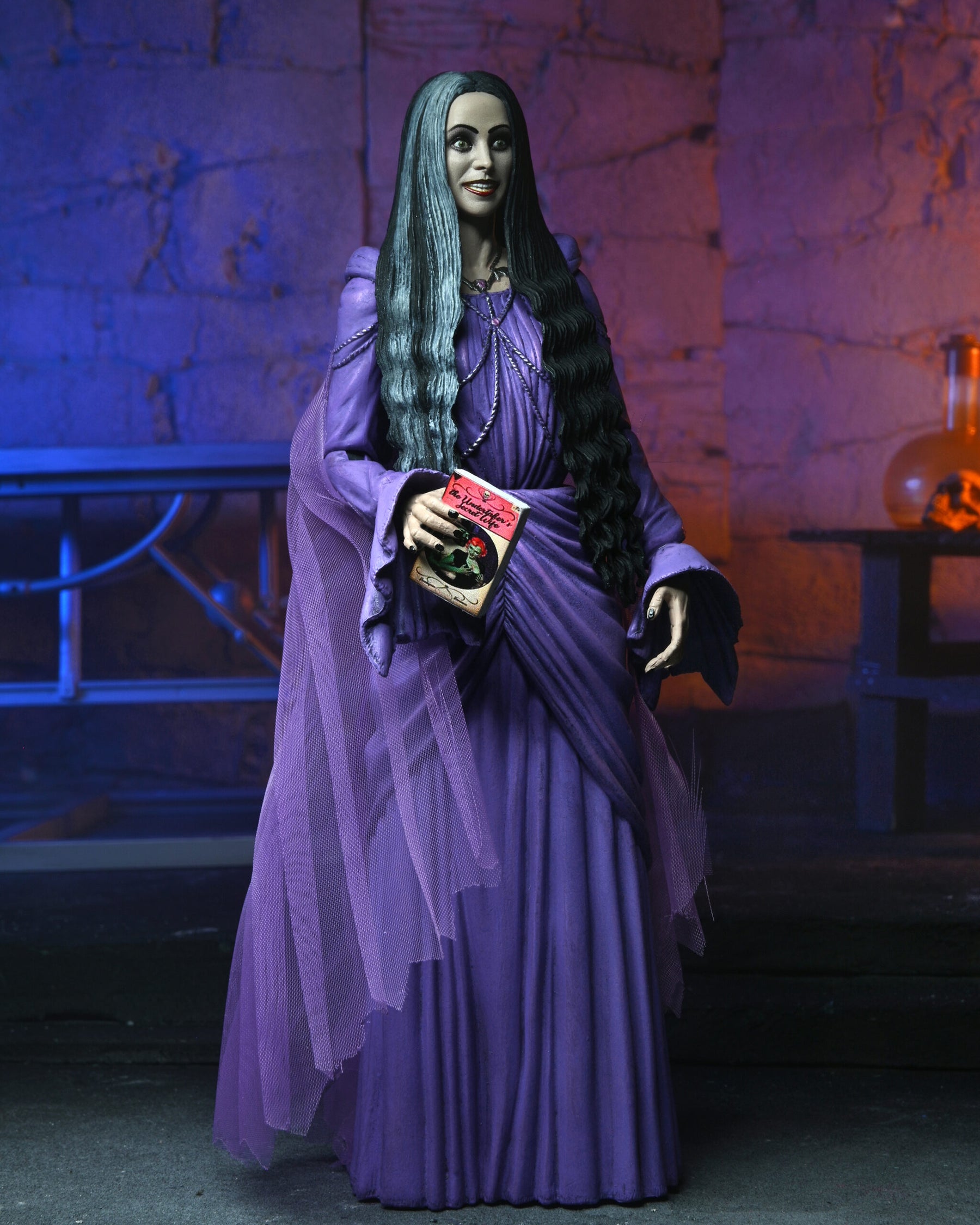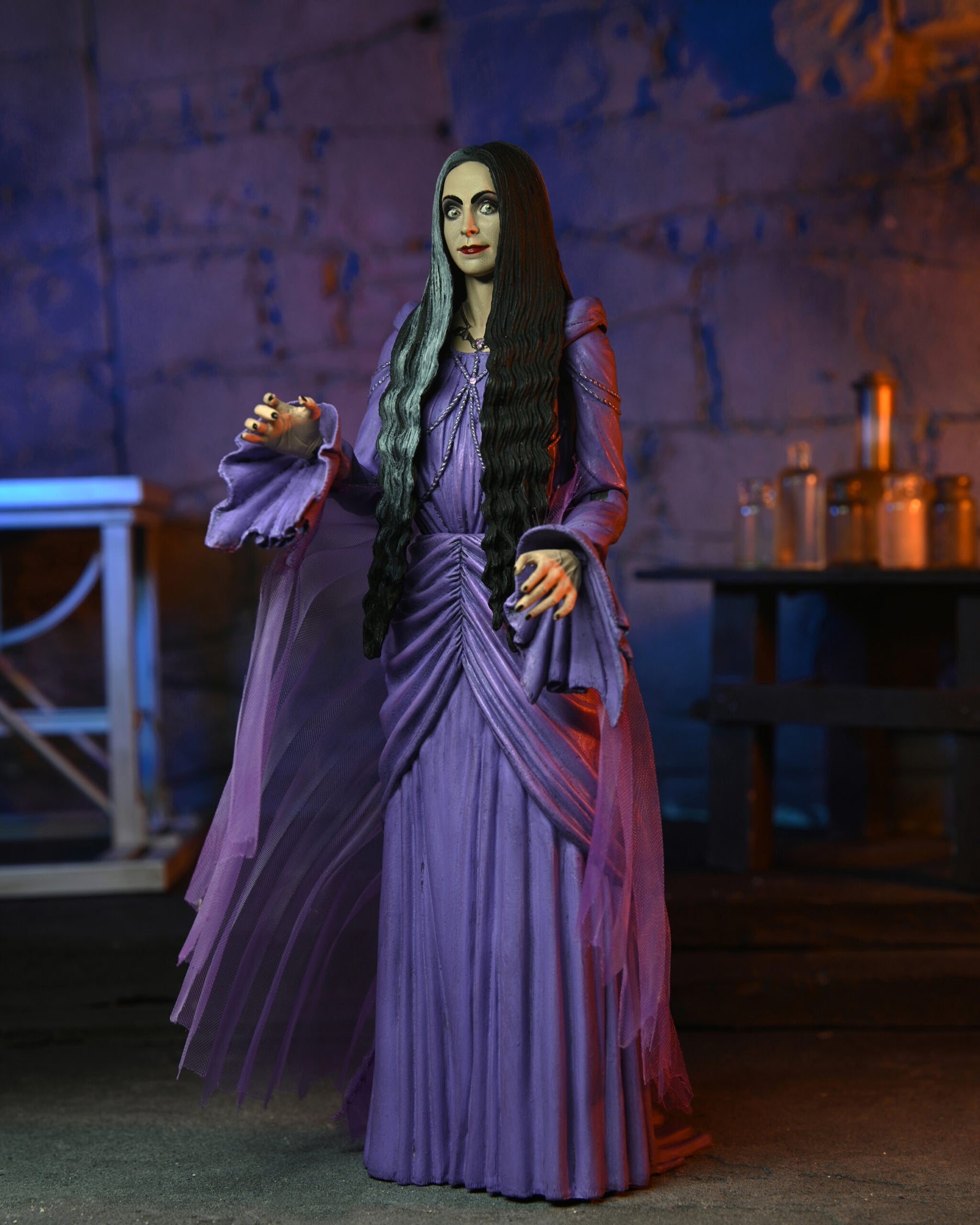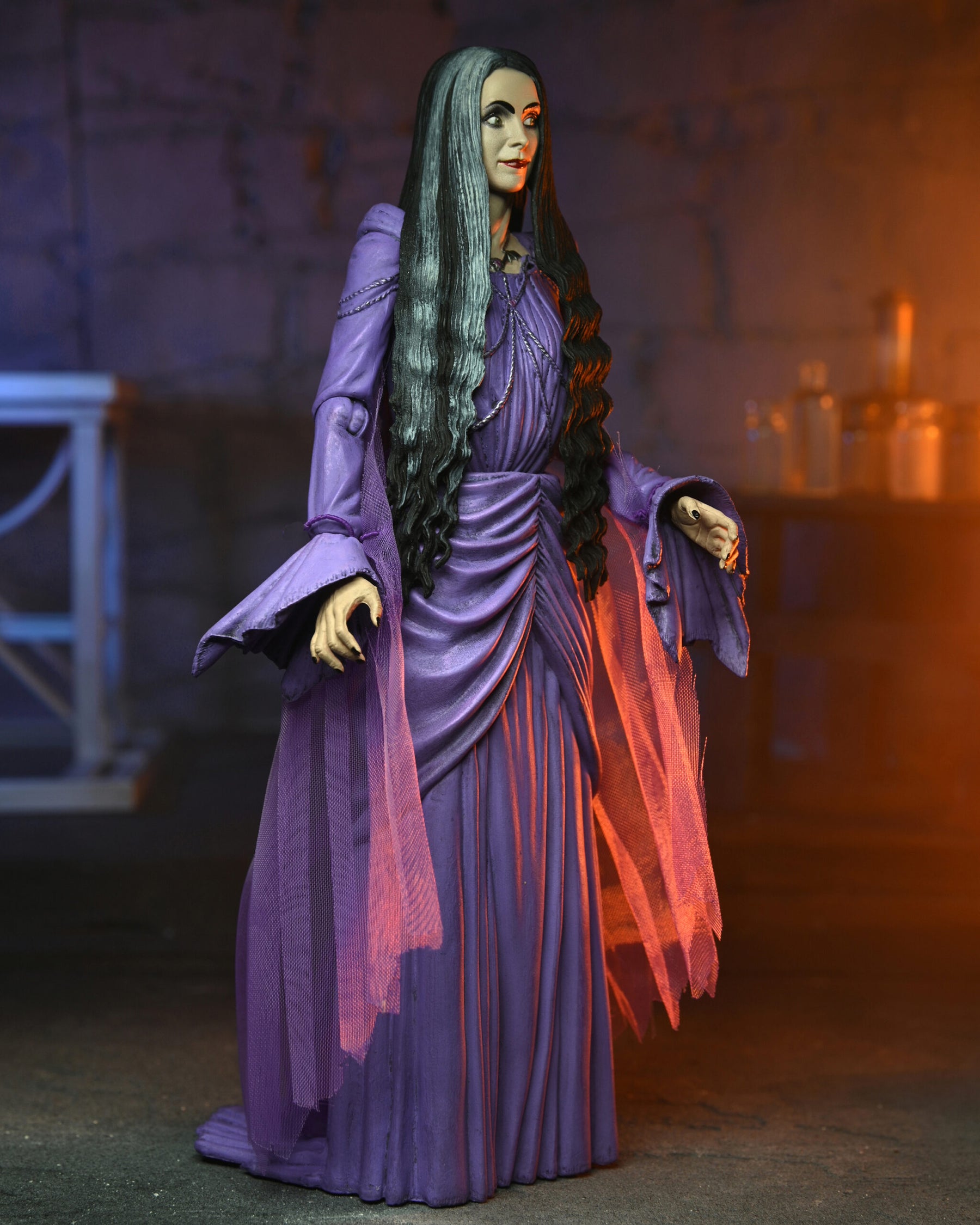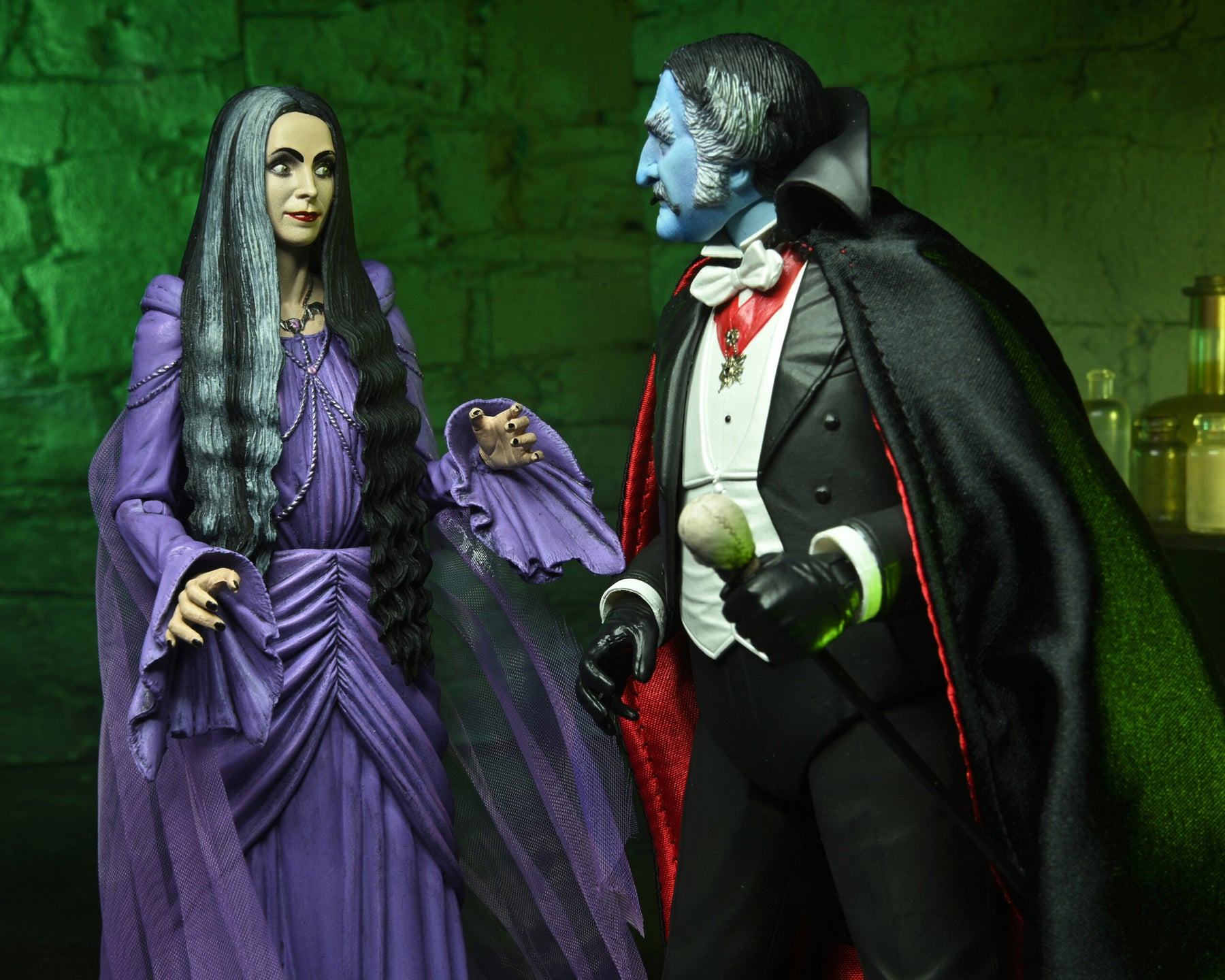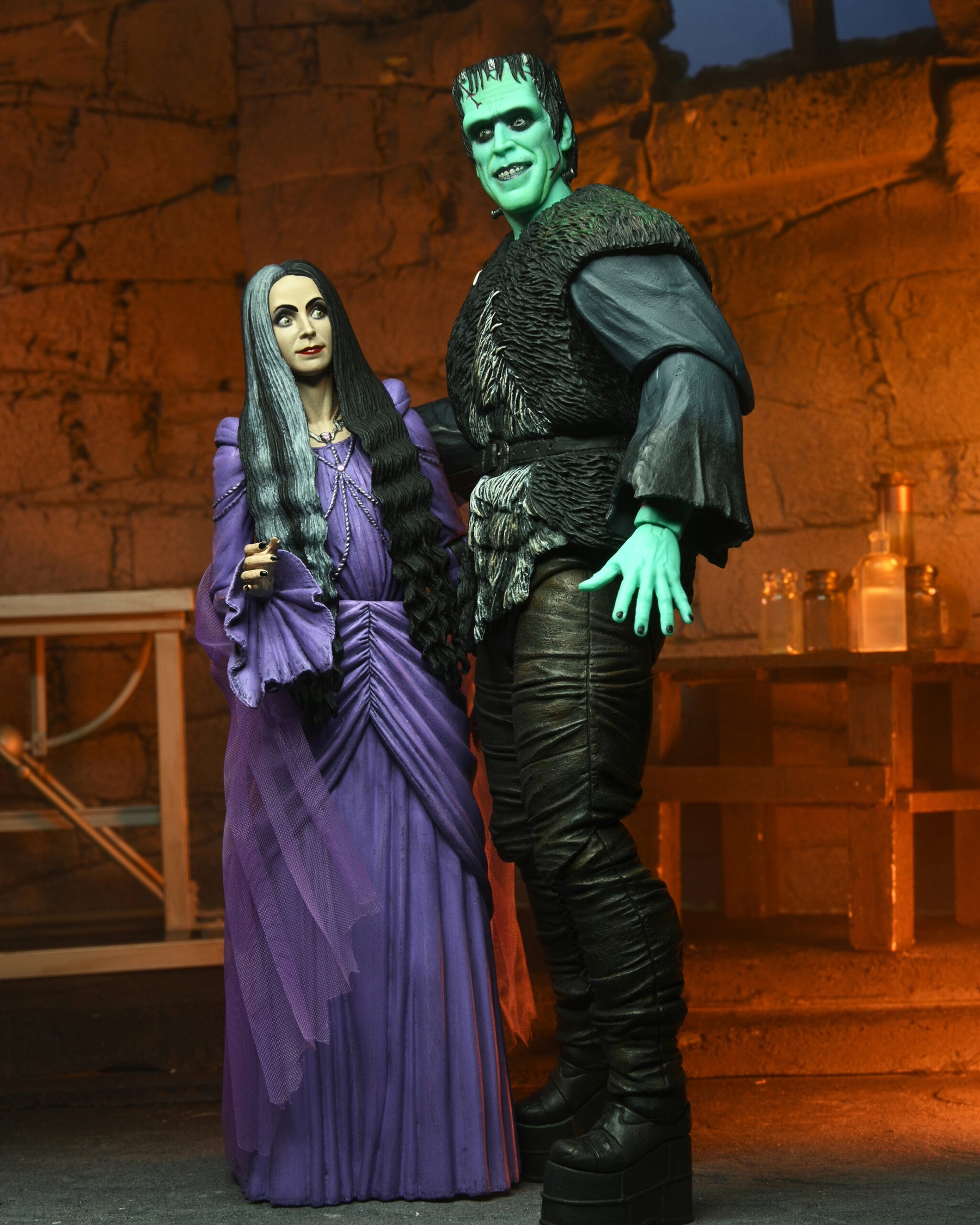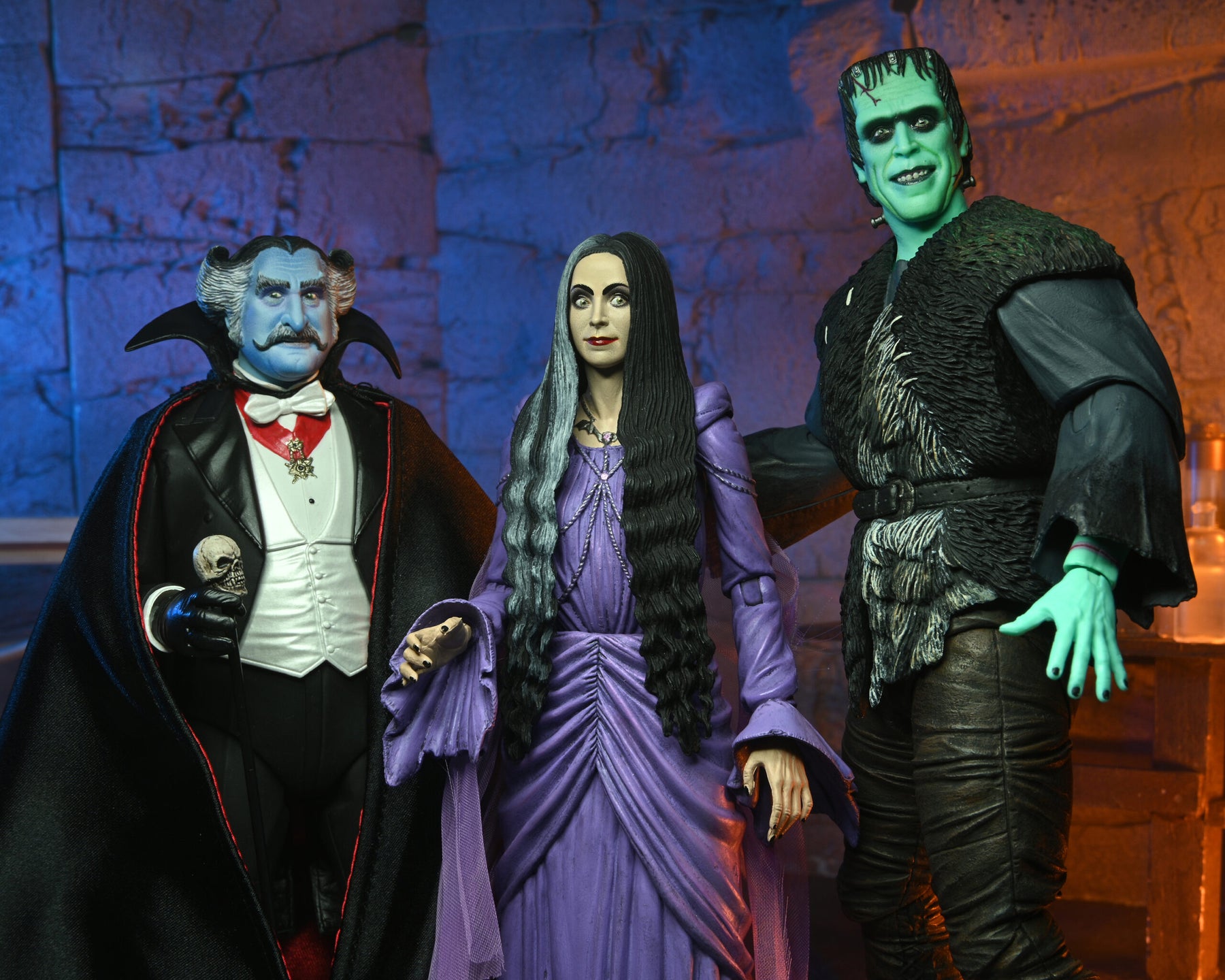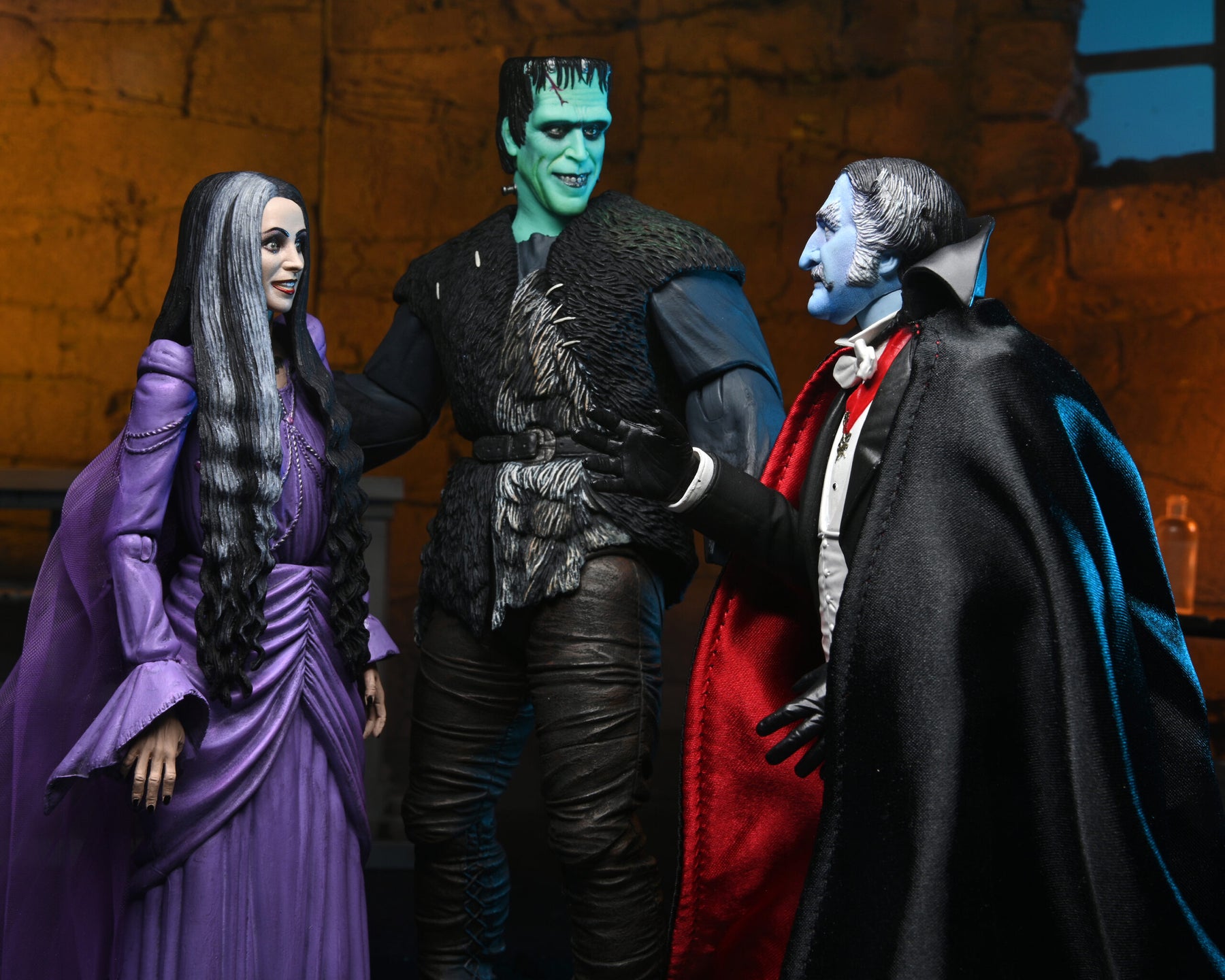 NECA - Rob Zombie's The Munsters - Ultimate Lily Munster 7" Action Figure (Pre-Order Ships December)
From Rob Zombie's The Munsters, NECA introduces Lily Gruesella-Munster as an Ultimate action figure! After a failed date with a familiar face, Lily discovers comedian sensation Herman Munster, and it's love at first fright. Much to her father's dismay, the two marry and, after a hairbrained scheme by a hairbrained brother, set their sights on Hollywood.
This 7" scale action figure fits perfectly with the rest of the NECA Munsters Ultimate line, and includes a soft goods accents, interchangeable face plate expressions, alternate hands, book, and magazine.
Comes in display friendly 5-panel packaging with opening front flap featuring custom artwork by Daniel Horne.