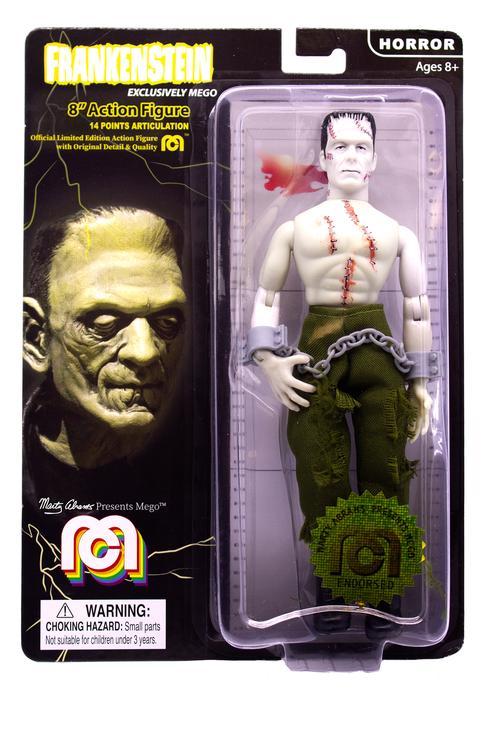 Mego Horror Wave 6 - Frankenstein 8" Action Figure (Glow In The Dark, Bare Chested With Painted Stitches)
IT'S ALIVE!!!!!! Frankenstein's monster, based on the character featured in Mary Shelley's classic 1818 novel, is a patchwork of body parts collected by his creator and powered by the reanimated brain of a criminal. While he seeks acceptance in a world where he is hated and feared, Frankenstein's Monster will be at home and stand right out in your spooky collection. Manufactured with detailed facial features such as stitching, this 8 inch Frankenstein also glows in the dark! Glow In The Dark!
Bare Chested With Painted Stitches and Reconstructed With Different Body Parts!

Official Edition Action Figure with Original Detail and Quality!

8-inch figure.

14 point articulation.