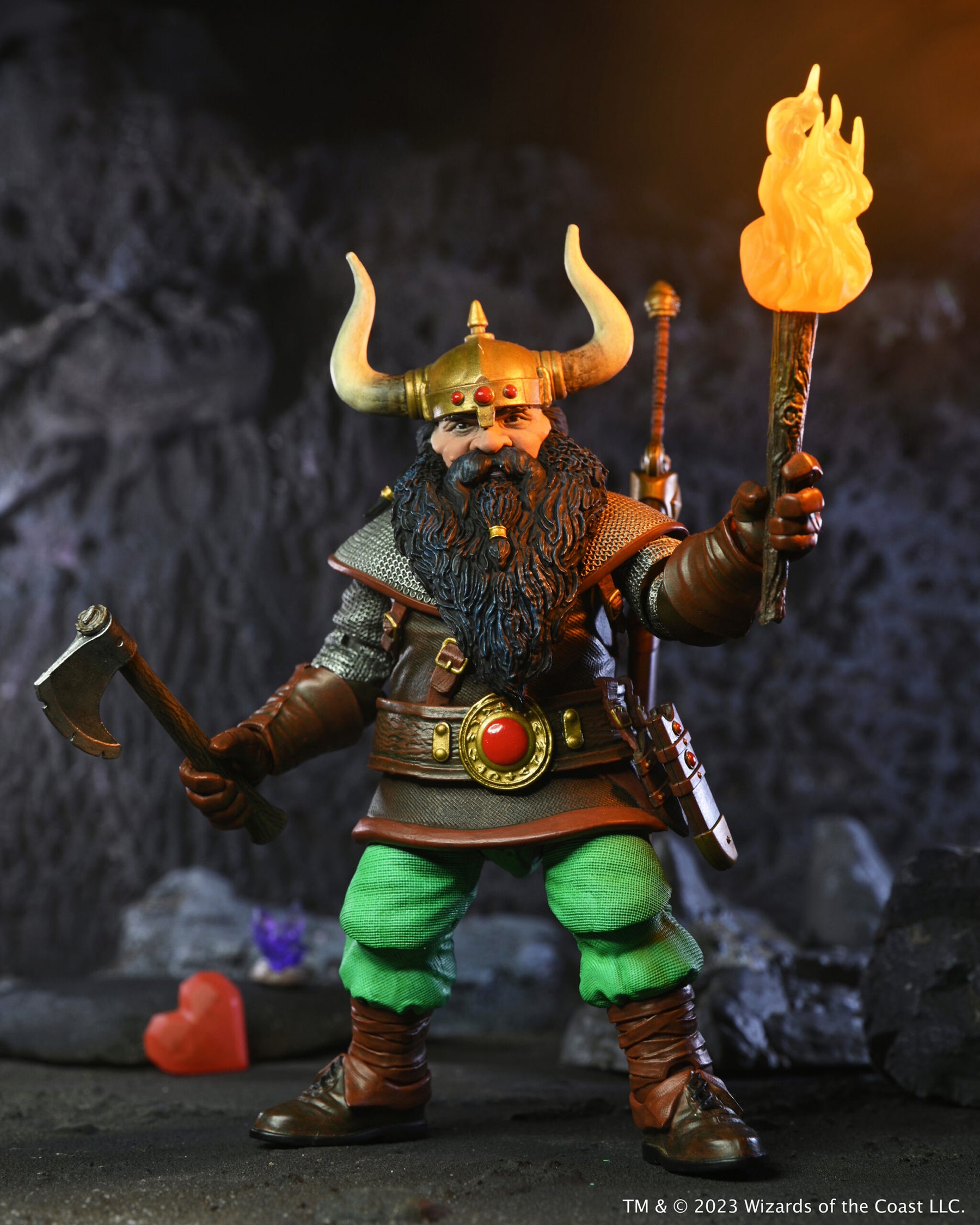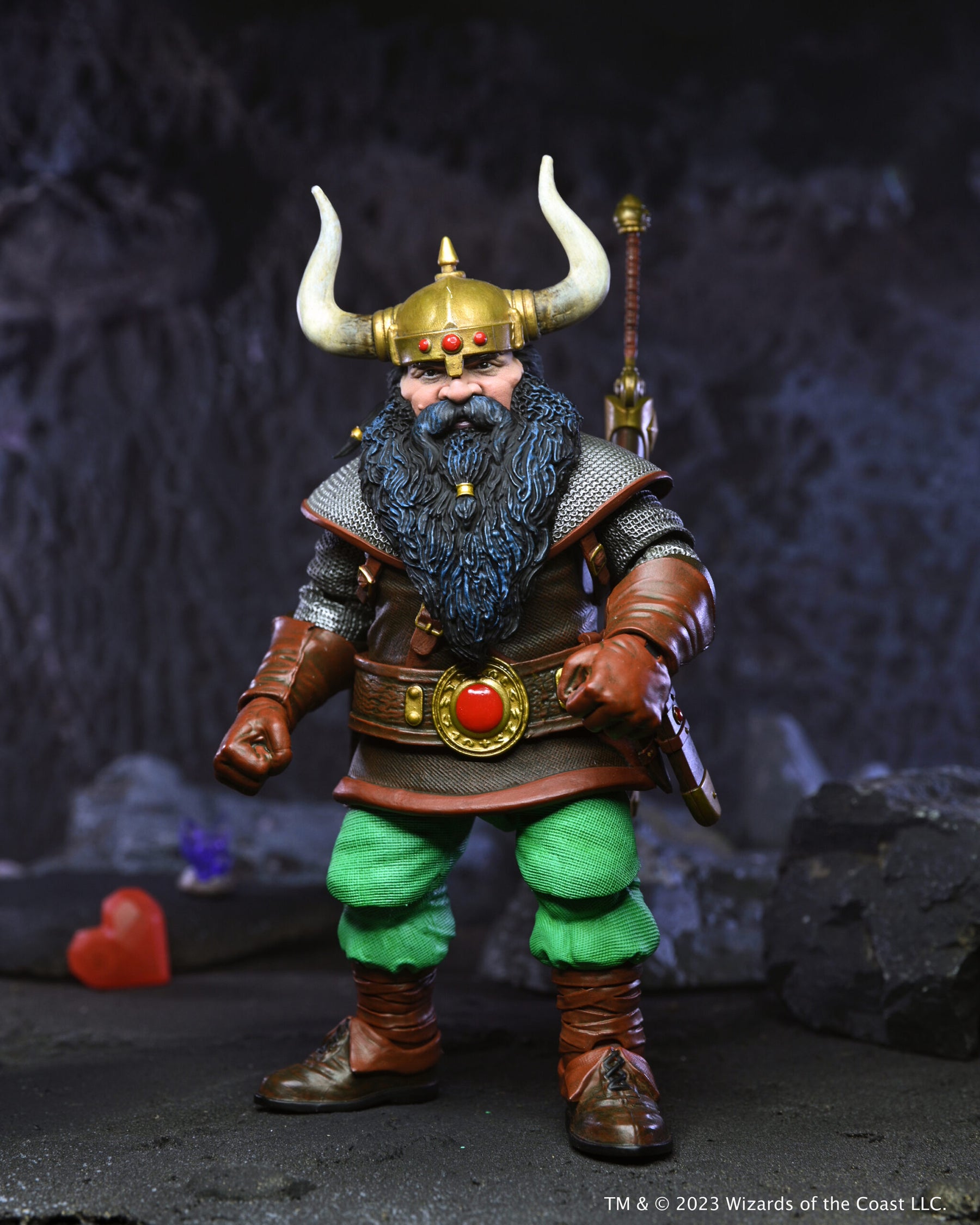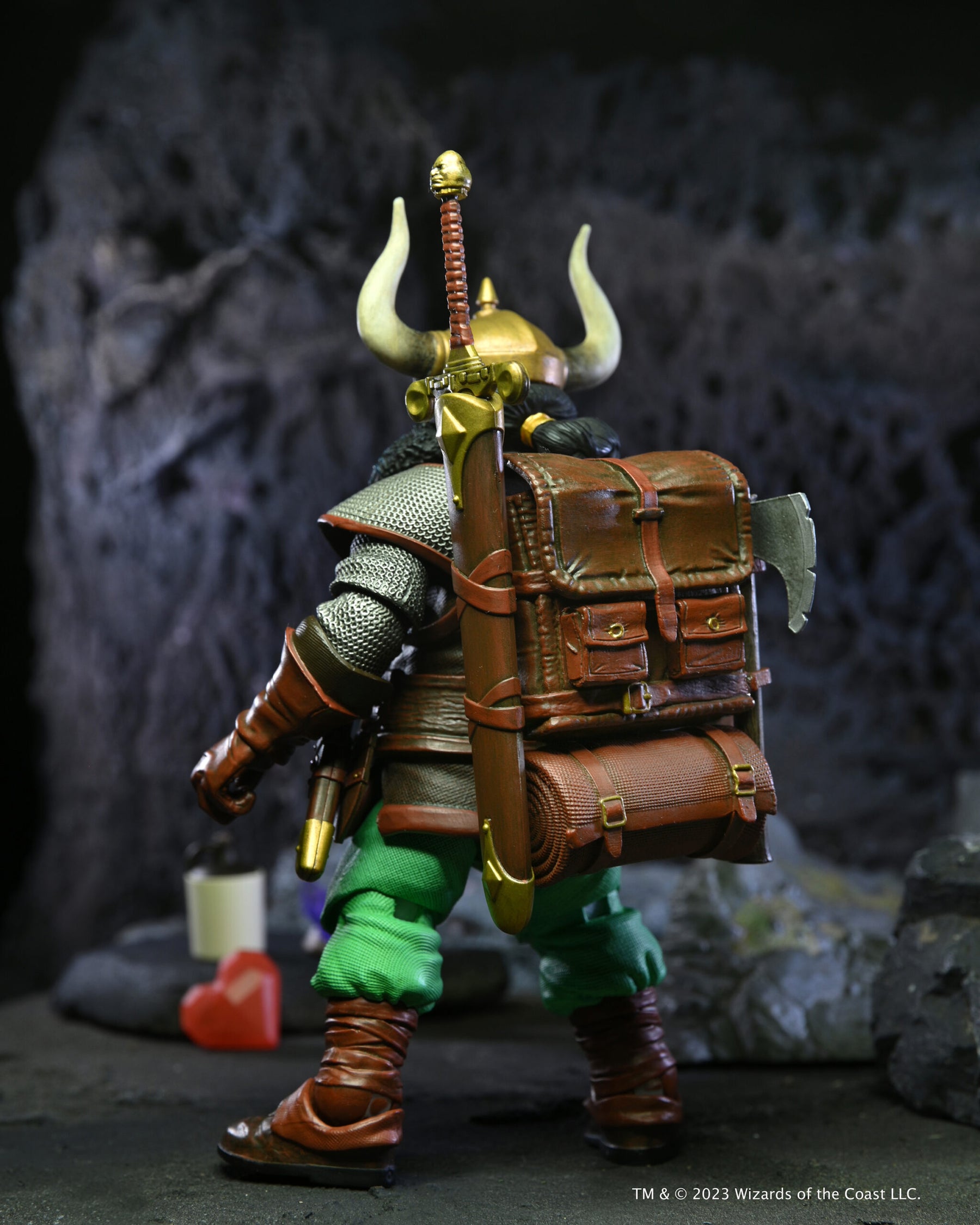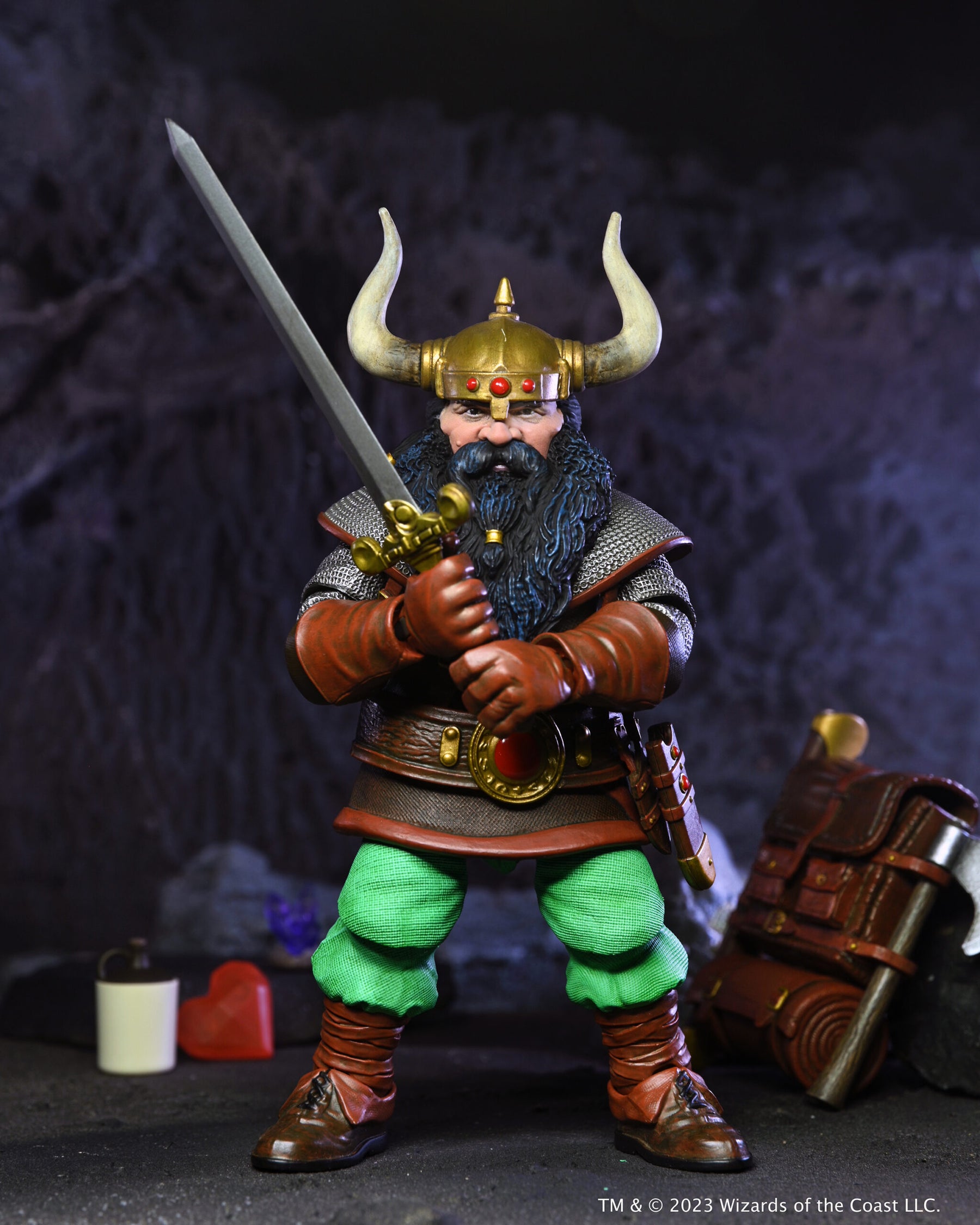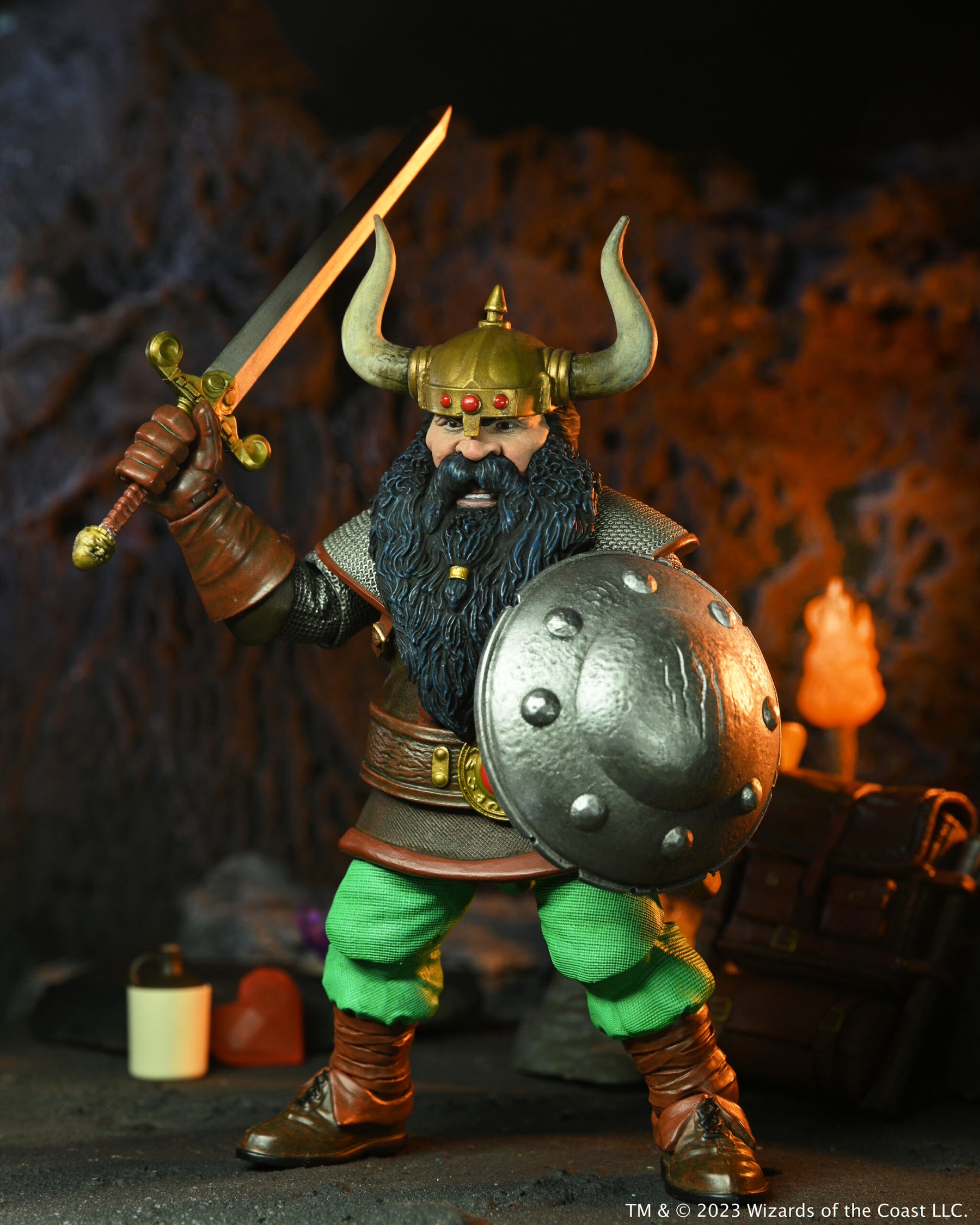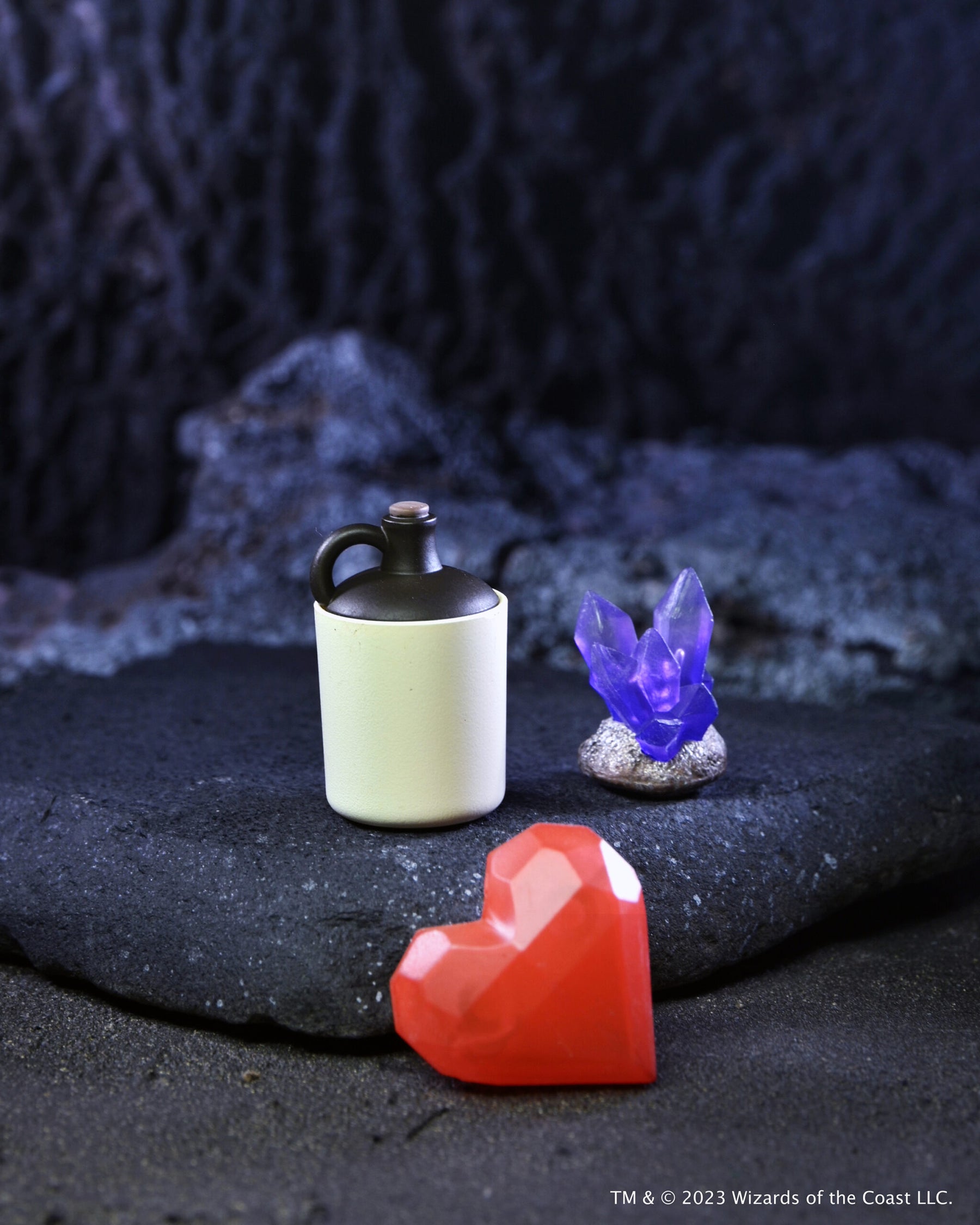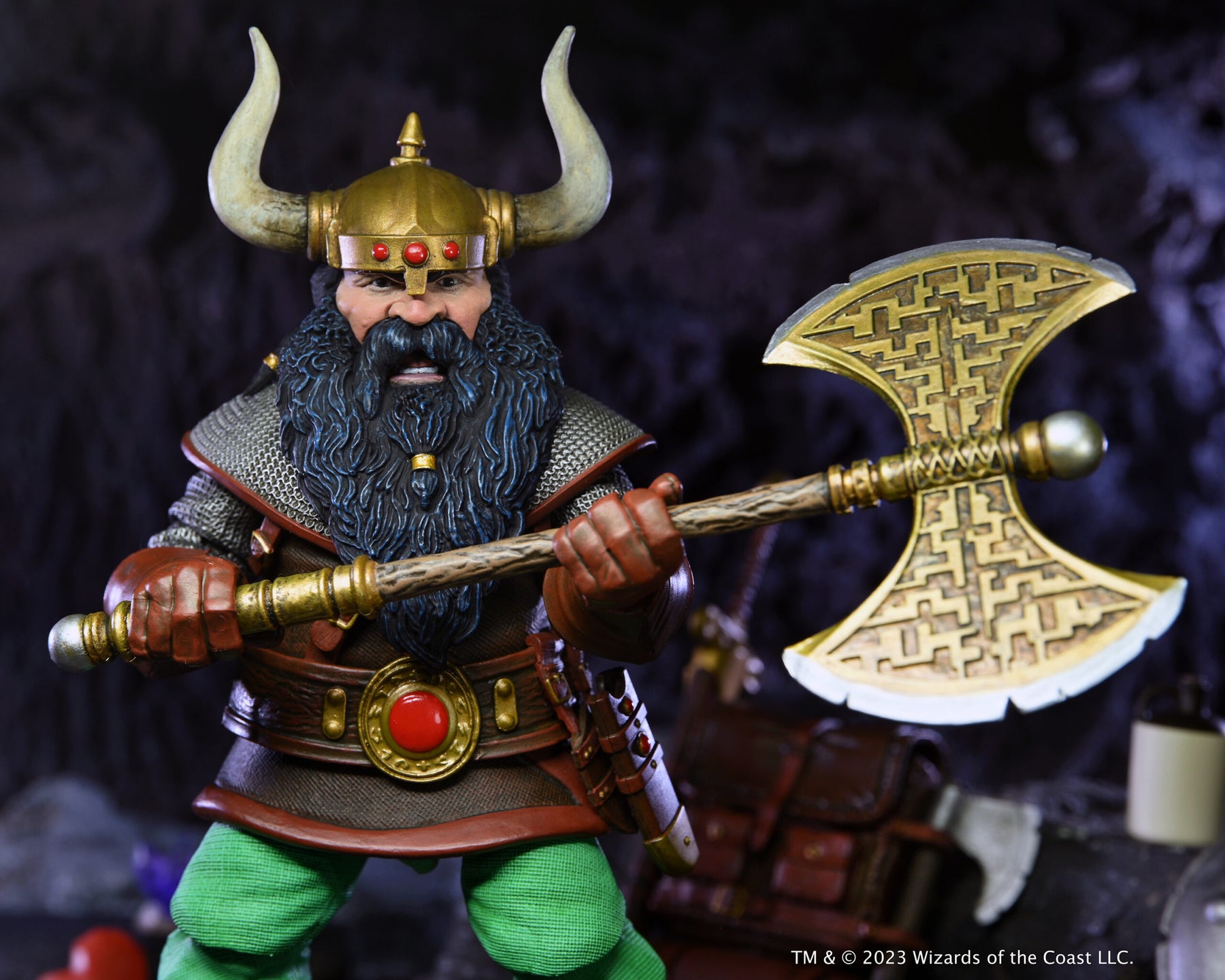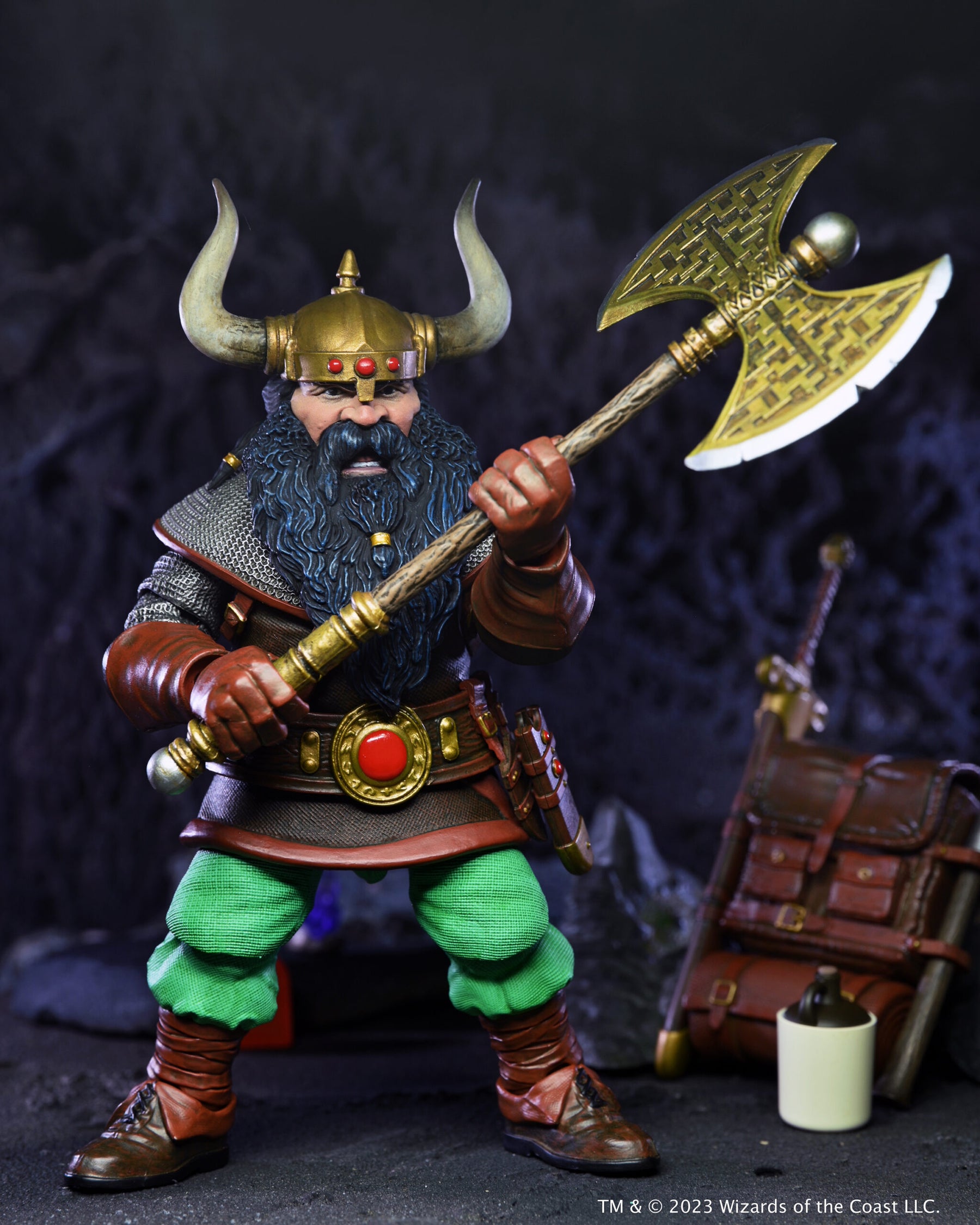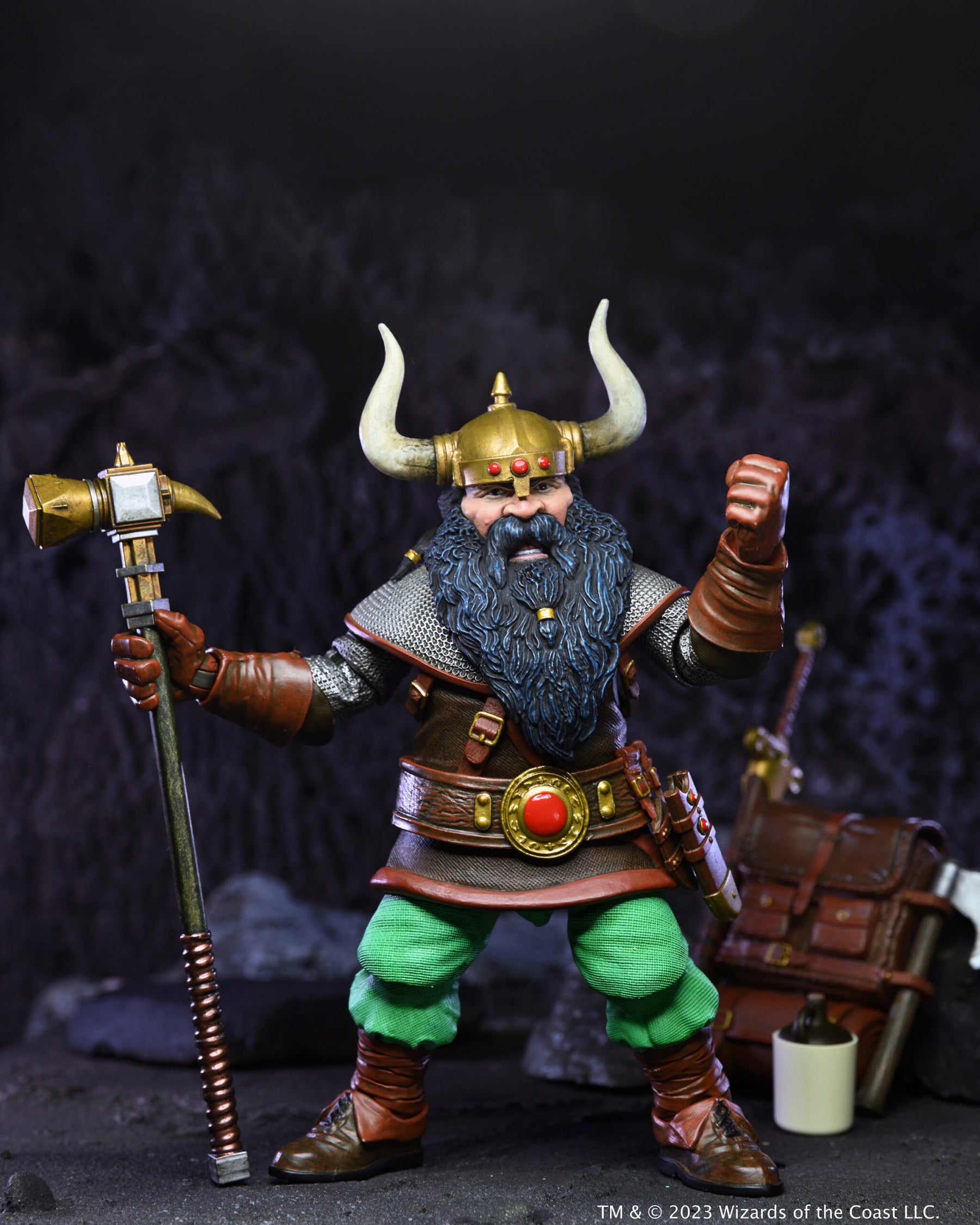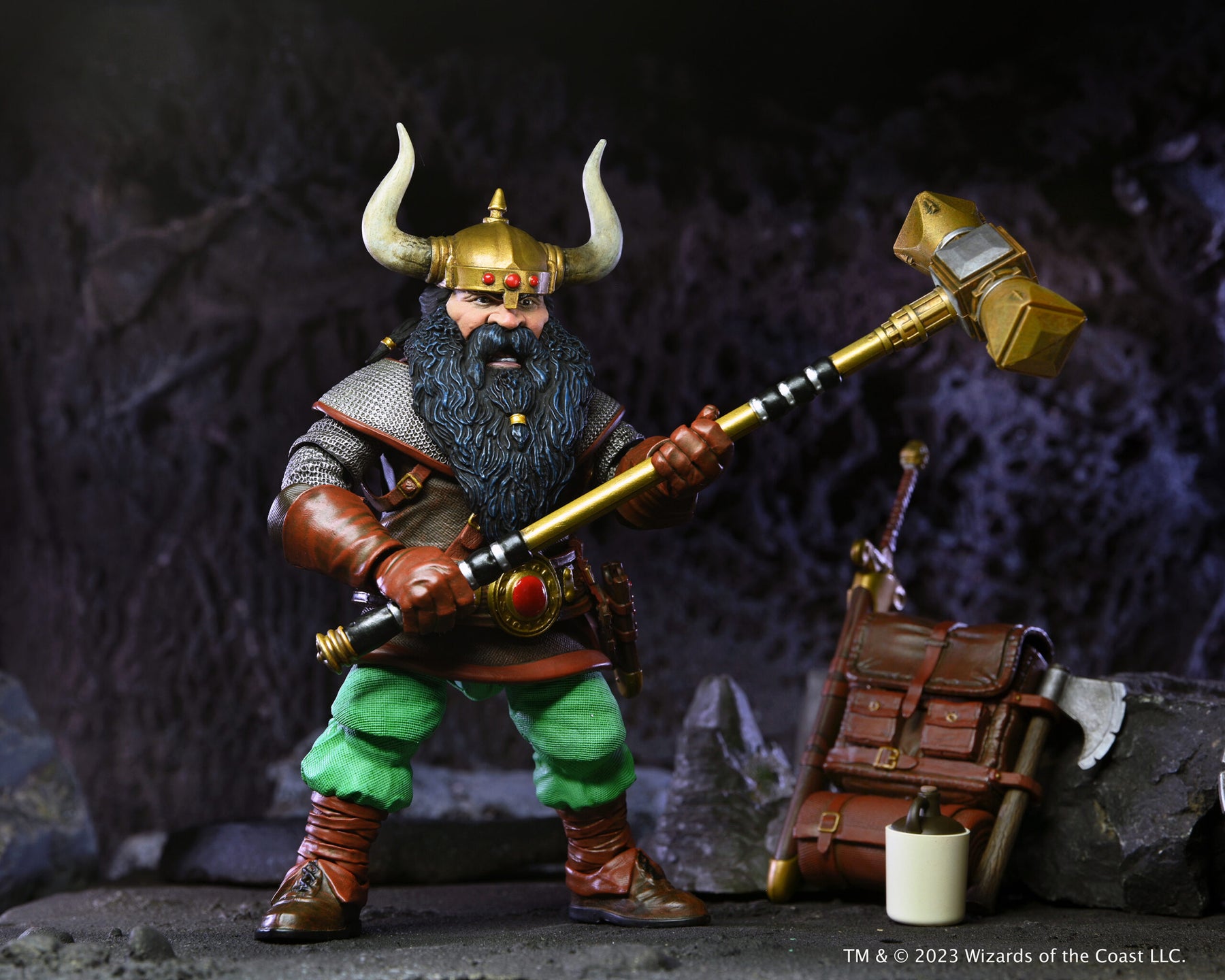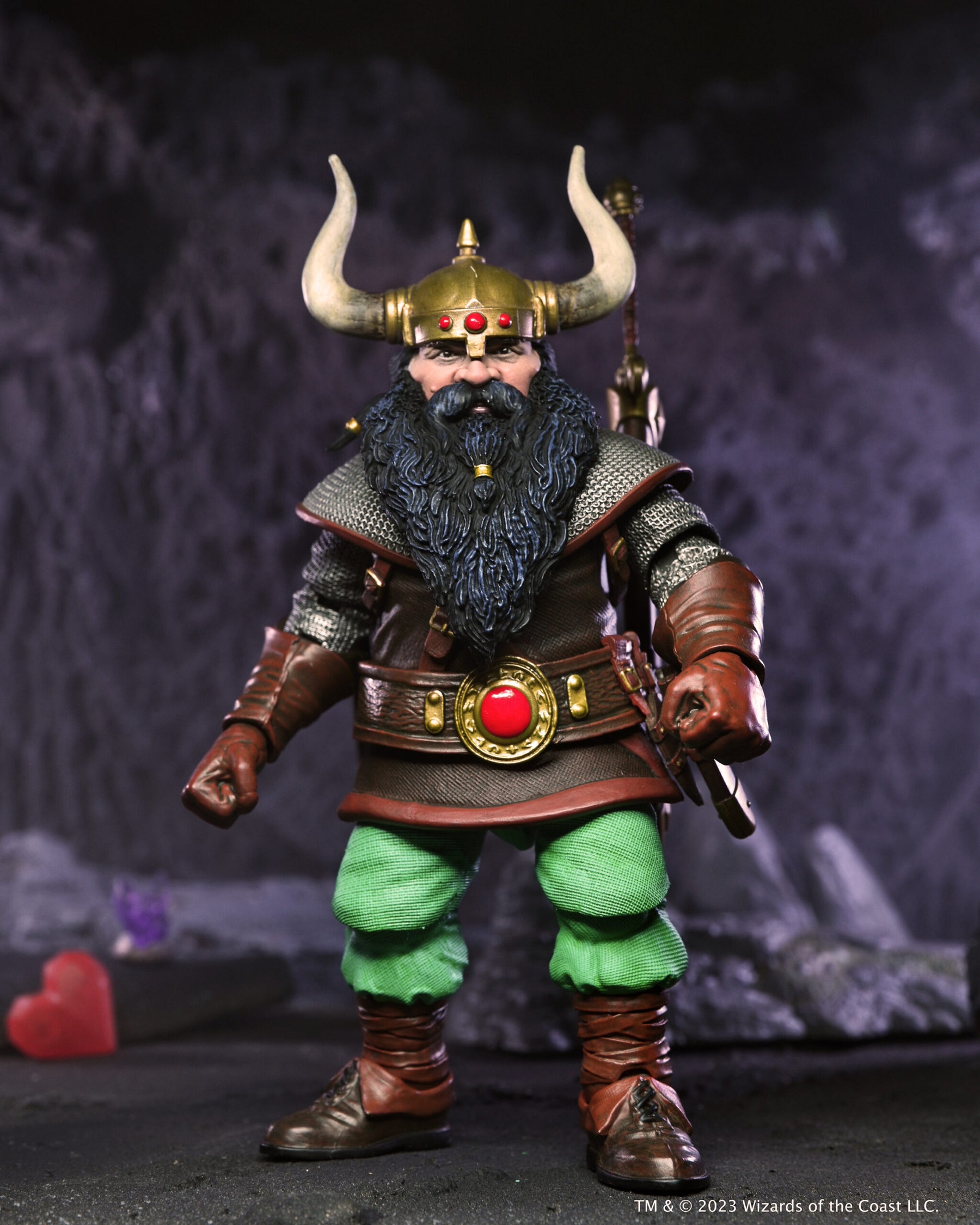 NECA - Dungeons & Dragons - Ultimate Elkhorn the Good Dwarf Fighter 7" Action Figure (Pre-Order Ships December)
From the lore of Dungeons & Dragons! NECA has taken inspiration from the classic action figure release and reinterpreted it for the modern collector's market, taking advantage of all of today's advances in technology and tooling. Elkhorn the Good Dwarf Fighter is well packed for epic adventure and battle against his malevolent enemies.
This detailed 7" scale action figure comes with his sword and sheath, shield, opening backpack, bearded axe, battle axe, war hammer, war pick, dagger, Gutbuster jug, torch, Heartstone, crystals, alternate head, and interchangeable hands.
Collector-friendly Ultimate packaging with opening front flap.